Learn how to correctly operate a maritime VHF radio.
Who is it for?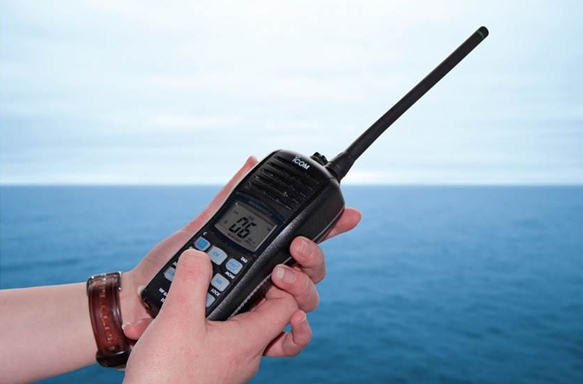 Unless it's an emergency situation, anyone operating a maritime VHF radio must hold a Maritime VHF Operator Certificate. If you want to learn how to log a trip report over the VHF, let us know where you're going, or communicate with your fellow boaties, this is the course for you.
A VHF radio is the best way to communicate distress immediately and it's the accepted way to ensure continuous contact with search and rescue services.
What will I learn?
Knowing how to use a maritime VHF radio correctly and with confidence is vital in the event of an emergency. This course covers the protocols that must be followed when communicating over the maritime radio network. Maritime VHF radios can be used for receiving weather forecasts, safety information, communicating between boats, and from boat to shore. 
The Maritime VHF Operator Certificate course covers the general features and functions of a maritime VHF radio, correct distress and urgency procedures for 'Mayday' and 'Pan Pan' calls, pro-words and the phonetic alphabet, trip reports, weather services, callsigns, EPIRBs and other search and rescue equipment.
When and where?
The course takes 6 hours, and you can study online, at home or in the classroom during the day, evening or weekend.
How much does it cost?
Check out the Coastguard Boating Education website for current pricing.
All current members get 15% off the Maritime VHF Operator Certificate - use your membership number as the discount code to book. If you haven't got your membership sorted yet you can sign up online. 
Only one discount can be used at a time.
Boatie's Best Mate.
Get a Coastguard membership today for peace of mind when you're out boating.